We need you! Without the help and support of our volunteers, we couldn't carry out our work, which helps 1.89 million seafarers around the world.
Volunteering for us is flexible – it doesn't matter how much or how little time you have. Everything counts. No matter your age, gender or background, there's a place for you at the Mission.
Find out more about Volunteering with The Mission to Seafarers here.
Ship visiting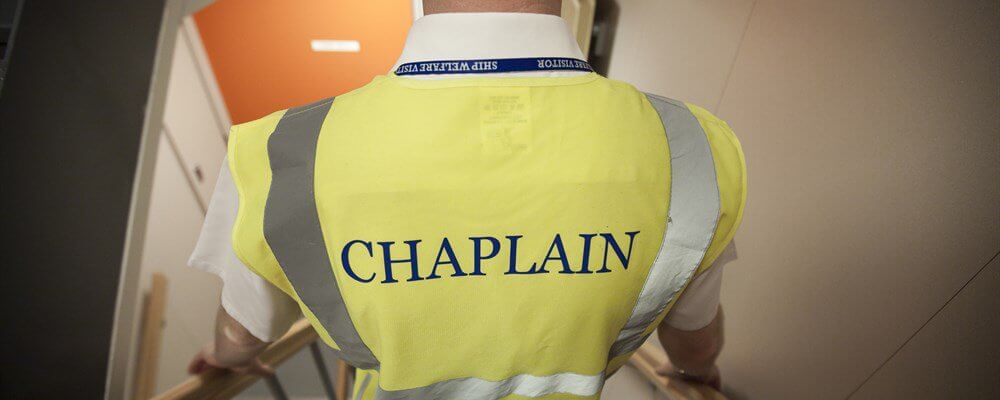 Volunteer Ship Visitors board commercial ships in ports to help and support individual seafarers and crews.
This can be a huge help to seafarers, who can face tough working conditions, as well as separation from loved ones.
If you decide to become a Volunteer Ship Visitor with The Mission to Seafarers, you will join a chaplaincy team and be offered excellent training and support.
Volunteer
Driving
Volunteer Drivers are vital for many seafarers in the 200 ports we work in. Many crew members come ashore in ports that are isolated and lack transport, meaning they can't get to our Seafarers Centres, local shops or other amenities.
You can be the person who gets them to where they need to go.
Volunteer
Volunteering in Seafarers Centres
Seafarers Centre Volunteers help make a welcoming and relaxing environment for crew members when they come ashore.
Serving refreshments, helping seafarers get on the internet, and being a listening ear for crew members some of the ways you can give seafarers coming ashore a warm welcome.
Join us as a Centre Volunteer and you will join a committed team, who are focused on offering a range of help and services around the world.
Volunteer
Volunteering doesn't just benefit seafarers – it can be a great help to you as well.
Through volunteering with us, you can:
Make a difference: Volunteering can have a real positive effect on seafarers. Tough working conditions and time away from loved ones can take its toll, so being a friend to them in port can make the world of difference.
Learn new skills: Volunteering can help you learn new skills, gain experience and even qualifications.
Take on a challenge: Through volunteering you can challenge yourself to try something different, achieve personal goals and discover hidden talents.
Meet people and become part of a community: Volunteering can help you meet different kinds of people and make new friends.
Have fun! Volunteering is fun, especially when you're surrounded by like-minded people who are trying to create a better world. There's something for everyone at The Mission to Seafarers.
Volunteers make a big difference to our work. Without them, we couldn't reach as many seafarers in need.