Give your friend or family member the greatest gift of all – the knowledge of knowing that a vital core worker has been helped in their time of need
There are 1.5 million seafarers globally who commit themselves to a gruelling vocation which often sees them facing extreme conditions and months on end away from their friends or family members in isolation.
Many of these seafarers suffer mental and physical anguish, but you can buy your friend or family member the greatest gift of all when you purchase one of our three available virtual charity gifts. Starting at just £20, you can purchase a virtual gift which pays for a member of the seafaring community to receive access to a phone data sim card so that they can contact friends or family members back home. It is often this kind of communication which is highly cherished given the months on end that seafarers spend away from their loved ones.
Other Mission to Seafarers Christmas gifts include a £50 card which goes towards providing 1 on 1 communication and guidance from one of our resident Chaplains which are located in 200 ports in 50 countries across the world. Our chaplains will provide a friendly ear and spiritual guidance to seafarers as they endeavour to cope with the extreme conditions that they face on a daily basis.
Our generous £100 charity gift option contributes to a member of the seafaring community to receive emotional support from a member of the Mission to Seafarers team. This service often helps to boost the mental health of seafarers, something which is often impacted by the gruelling work which is completed in often difficult climates.
---
You can buy one of our virtual charity gifts by clicking here. You will be taken to our partner website, where the three virtual charity gift donations options listed will help to secure one of these services.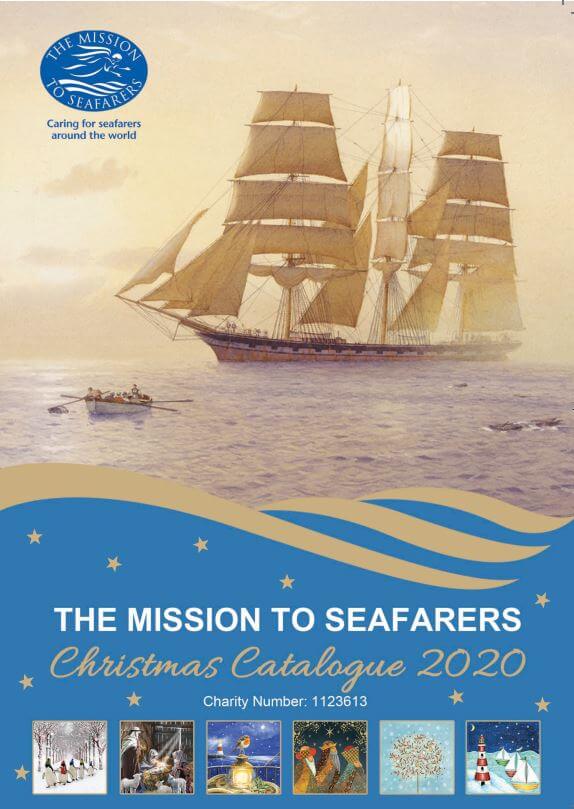 ---
Mission to Seafarers Christmas Cards
Our range of annual Christmas Cards also go towards raising money for seafarers in need. You can visit ChristmasCharityShop.com to make your Mission to Seafarers Christmas Card purchase.