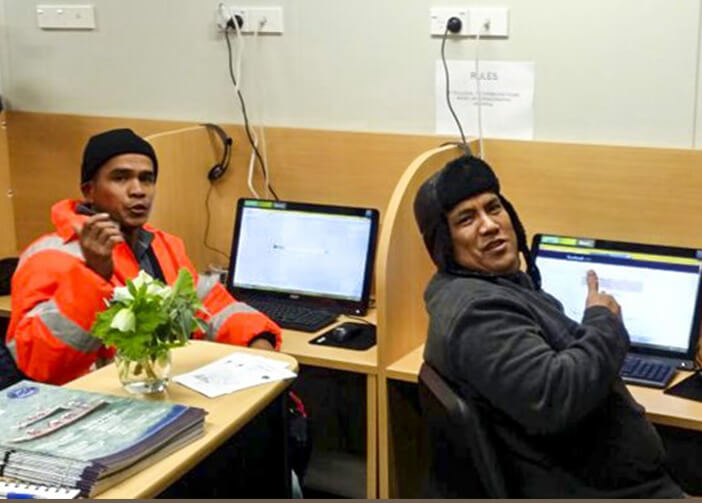 Lyttelton Seafarers' Centre brings free WiFi to seafarers
The Mission opened a new seafarers' centre in Lyttleton New Zealand last year, to bring a wide range of welfare services to the seafarers who visit the port, including free WiFI.
"It's been a bad situation for them, especially in winter. The first night we opened, we went up to the library. It must have been below 0 degrees. Yet there were guys sitting outside in the dark trying to get on the internet".Jess Armstrong, Centre Co-manager
The Lyttelton Centre also has a currency exchange, a lounge, computers to connect with home and a shop stocked with important supplies.
Prior to its opening, seafarers had to trudge up the hill to access Wi-Fi outside the local library in order to contact home.
"I'm really glad you came to the library and told me about the new Centre. It was very cold sitting outside. But in here it's warm and I can talk to my family." Seafarer