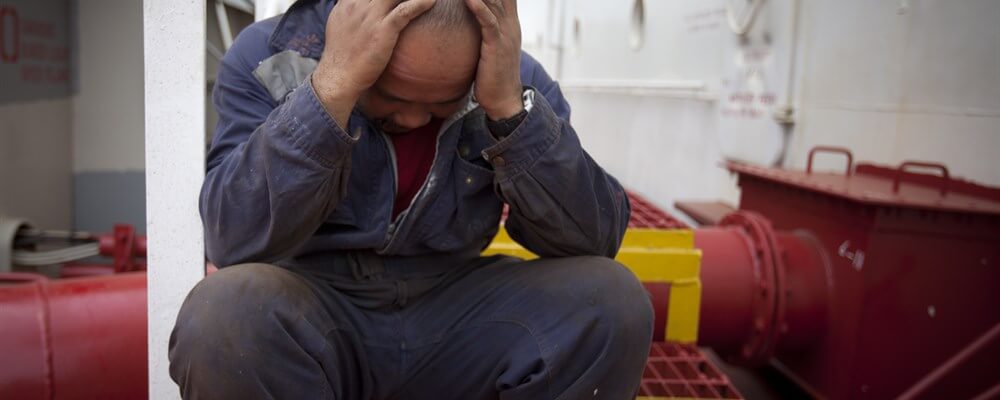 Mental health problems on board ships is a key area of concern for The Mission to Seafarers.
Poor working conditions, long hours, money worries and loneliness can cause seafarers to experience mental health issues, which is why we provide such dedicated support in this area.
Our volunteers and chaplains are on hand to make sure that seafarers have the practical, emotional and spiritual help they need to keep emotionally well. This can be on land or on board ships, providing SIM cards and wifi access to connect them to loved ones, a listening ear or prayer, if needed.
The Mission to Seafarers' port chaplains have been professionally trained in advanced mental health care and post-traumatic stress counselling by expert psychological trauma consultant Dr Marion Gibson of the International Critical Incident Stress Foundation USA .
Our Seafarers Happiness Index is a barometer of seafarer satisfaction, with questions focusing on mental wellbeing, working life and family contact. Take the test or read our reports.
Let's make life at sea better.