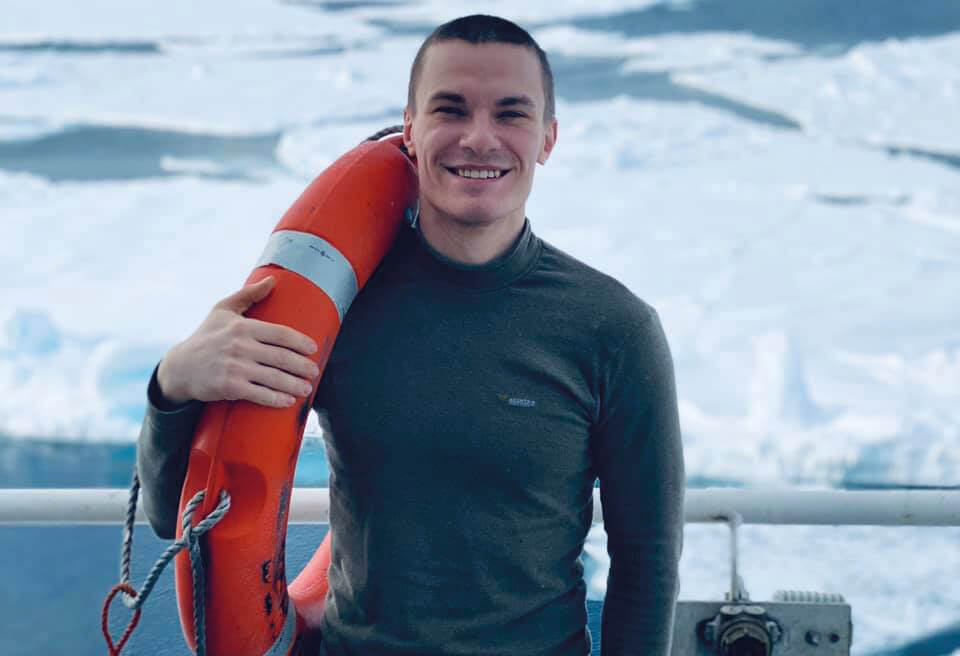 By Renat Besolov
Working as a seafarer offers many opportunities. I work in the fishing fleet; we fish for snow crab in the Barents Sea. The work is physically hard, but it brings in a good income of about $8,500 a month after taxes. And don't forget that a seafarer does not have any expenses on board as food, accommodation and all expenses with flights to the ship and home are paid for by the company. You also can't spend your money anywhere on a fishing vessel, so at the end of the voyage I collect the entire amount at once.
Usually, I work four weeks on, four weeks off. But because the Covid-19 pandemic made crew change problematic, flights have been co- ordinated differently. Because of this, in 2020 I had to spend seven months on the ship, but on the upside, I earnt a good income.
Working on a fishing boat is hard work. You work for eight hours and rest for eight hours, then head back to work, seven days a week. This can result to around 360 working hours per month. Sometimes, if more products are caught than usual, the fishers continue to work beyond their shift end to process the products on time and then may only be able to grab four hours of sleep before starting work again.
One serious problem that I have encountered with some fishers is that, in order to cope with the workload, they use stimulants or drugs to allow them to work 24 hours a day, without sleep. Of course, they catch more product and earn more money, but over time this greatly impairs their health and eventually they are unable to work at all. Drugs and alcohol are strictly prohibited on our vessel and if either were discovered, the fisher would be fired immediately.
Norwegian processes
I work in the Norwegian fishing fleet and I really like the maritime system of this country. To study as a navigator, a person must first work at sea for at least 36 months as a seafarer, and only after that can he or she start their studies. This gives a person a decent amount of time to decide whether this is the right profession for them. This also applies to obtaining a seafarer's ticket, as a person must have worked at least 12 months at sea to be able to apply for this document. For a watchkeeping certificate, they must evidence at least six months at sea. This means that Norway produces first-class seafarers.
This is not the same in other countries. In some, students go from school directly to study for marine specialties, without any experience of work at sea. Upon graduation, they receive their diploma but perhaps only 5% will actually go to sea. And if they do get positions on a ship, they have no real experience, which leads to mistakes.
The fishing sector also has its operating quirks. The main problem for fishing vessels in many countries of the world is that the State usually does not have full control over the catch of seafood. Norway has overcome this problem by banning all transhipment of products at sea so that the vessel must come ashore and unload the produce at a factory that keeps records of the seafood types and weights.
Norway has a unified network for all fishers, fishing ships and onshore seafood factories. When the ship comes ashore, the factory notes on this network what has been delivered and subtracts the amount from the quota. This allows everyone to see in real time how much of its quota a vessel has left. It is very difficult, if not impossible, to cheat this system. Other countries do not have such a transparent system.
Some, for example, permit ships to unload products directly at sea to other ships, which then go to other countries and the quota accounting disappears. This leads to corruption and undercounting.
Sign up to The Sea
The Sea newspaper is the best source for all the latest news and safety information for seafarers. Sign up using the form below to automatically receive the latest digital copy of The Sea hot off the press direct to your email address four times a year