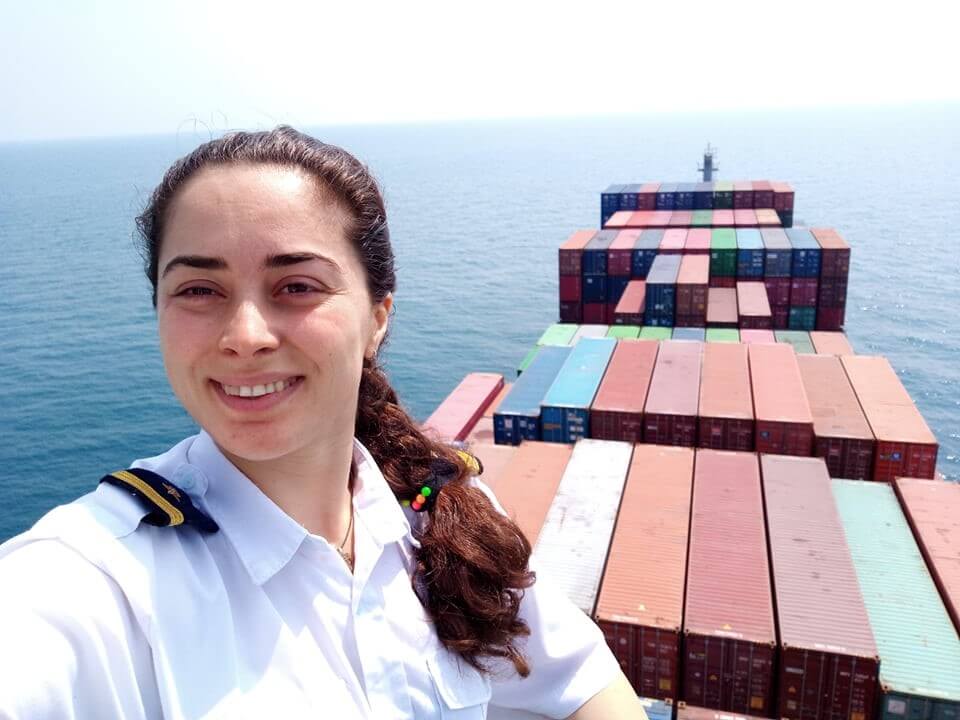 The Problems Facing Women Seafarers
The total percentage of female seafarers working in the maritime industry is just 2% according to figures released by the International Maritime Organization (IMO). This equates to approximately 24,000 women seafarers out of a total global workforce of 1.89 million.
Statistics such as this really underline that diversity in the maritime industry remains a major problem. So what are the reasons behind this and what is The Mission to Seafarers doing to encourage more female seafarers into the profession?
---
Altering Perceptions
Perhaps the biggest impediment which has led to this low percentage of female seafarers is external perceptions.
The director at the Anglo Eastern Maritime Training Centre, Captain Kersi Deboo, has noted that most cultures perceive seafaring as being a profession dominated by men. This perception is not only deterring many potential women seafarers, but also creating tension for those in the profession who must overcome long-held stereotypes held by friends, family members and society in general.
Capt. Deboo's experience working with young people has also revealed a common perception of seafaring being a lonely and dangerous profession, requiring many hours of hard, physical labour.
It is these common external perceptions which must be challenged if we are to encourage more women seafarers into the industry.
---
Facilities, Equipment and Training
Female seafarers are also likely to work on a vessel which has failed to make allowances for women seafarers.
This is according to Sanjam Gupta, who is a member of the Women's International Shipping& Trading Association (WISTA), as well as being a trustee of The Mission to Seafarers in India. Ms. Gupta notes that many maritime vessels lack basic facilities such as sanitary bins and also fail to make provisions for PPE and safety equipment which is suitable for women seafarers.
Long held perceptions are not limited to those outside of the maritime industry though. Ms. Guptahas worked with many aspiring female seafarers who have been unable to complete their training. This can be due to companies being reluctant to take them on-board or make the necessary alterations to accommodate them. This includes providing training for existing workers, with many women seafarers often facing regular scepticism from colleagues.
There have also been instances of harassment and bullying which could have been reduced if appropriate training and disciplinary procedures had been put in place.
---
Calling for More Women Seafarers
As The Mission to Seafarers' representative Ms. Gupta is leading calls for greater diversity in the maritime industry by asking company leaders to adopt a top-down approach toward encouraging more women seafarers into the sector.
She has called for those responsible to lead by example and provide training for those already working in the sector to dispel any built up opinions or prejudices.
Attitudes of those held outside of the maritime world meanwhile can only be addressed by providing real life examples of successful female seafarers. Captain Deboo has been showcasing these via visits to schools and colleges where he has also been taking the opportunity to dispel any common misconceptions which are held about working conditions that women seafarers of the future can expect to face.
The Mission was pleased to recognise a female cadet in its Singapore Seafarers' Awards in 2020 and a link to the virtual event can be found here.